/


Message From
The Superintendent

I want to express my sincere thanks and congratulations to everybody on the successful completion of the 2019-2020 school year. This year has been one for the record books. In many ways, it has been the most memorable year of our lives, while in other ways, it has been one of the most challenging for our community. Despite the incredible challenges that we faced due to the global pandemic, we successfully concluded the school year thanks to our community's continuously united approach. As this year closes and a new one begins, I want to remind us of the words found in our school philosophy;​

The Pan American School is relationship-driven. This philosophy acts as a moral compass for all school members to develop as responsible and respectful partners. The concept of family is highly valued, and successful learning is seen as requiring a three-way union between student, staff, and parent.​


No one would have expected us to remain in full Distance Learning mode for the entire fourth quarter. The challenges were many; however, by working together to achieve our vision of being an exemplary international learning community, we made the best of highly extraordinary circumstances. I am proud of the tremendous results that we were able to achieve, and I invite you to read this report, which highlights the many accomplishments we have had as a community this year.​
I am grateful for the efforts and sacrifices made by all to remain focused on meeting our students' social, emotional, and academic needs. Our commitment to true collaboration is evidenced in this report. I am inspired by how every parent became an instructional coach in support of their child and thrilled by the determination shown by our faculty and staff who provided endless hours of dedicated work throughout this year. When we work together, nothing can stand in our way.

Once again, thank you for all you have done to support our exemplary international learning community.
/


Message From
the Board President

Dear PAS POA Community!​

We are ending what will be remembered as one of the most challenging school years in our history. The world is facing a terrible humanitarian crisis, with severe health, social and economic impacts.​

Even if the pandemic effects mark the end of our school year, we should not forget the great achievements of this year, in our journey to be an exemplary international learning community, nurturing confidence to embrace change.​

Our school continues to perform consistently above average compared with Schools in the US, International Schools in South America, and Private Schools in Brazil. Our COGNIA accreditation renewal was accomplished with remarkable rates. And our Seniors continue to perform in College, either locally or abroad, and that is the ultimate proof of the success of the PAS POA program.​

November last year, our dear Head of School, Mr. Jeff, announced that after 13 years, he would conclude his PAS POA journey. We then embarked on a very professional project to hire our new Head of School, completing the process in good time to ensure a successful transition and hand over. I want to use this opportunity to thank Mr. Jeff for his outstanding contribution to our school, leaving behind a legacy that should fill him with pride. We certainly are! ​

Our Vision has never been tested so severely in real life. We live in a changing world, and we have adapted quickly, continuing to perform at a high level under the imposed reality. I want to thank the parents, students, and staff, for their dedication, hard work, patience, and resilience, making this overall a successful program, given the circumstances.​

We have a long and challenging journey ahead of us, and a lot is still to be done, both short and long term. I am sure that with the power of this community, we will successfully overcome all challenges. ​
Let us continue to work together in building the future we want for our kids.​

Lair Hanzen ​
Board President​
Jeffrey Michael Jurkovac,
Superintendent​
Bárbara de Oliveira Ribeiro, Ed.S, MS
Brazilian Program Director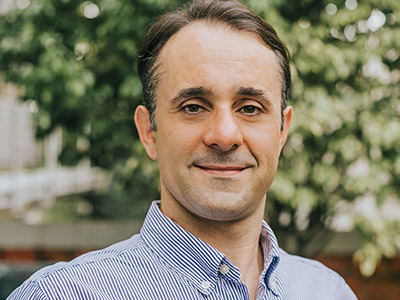 Daniel Simões, MS
Secondary School Principal
Bruno Britto, M.Ed.
Assistant Secondary School Principal
Otto Neitzel, MS
Primary School Principal
Elizabeth Hines, M.Ed.
Assistant Primary School Principal
---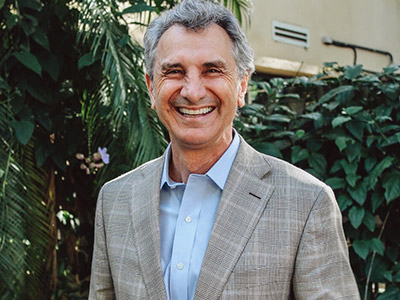 Rodrigo Vontobel, Economist
Vice-President​
Marcio Silveira, CEO at e-Core
Secretary​
Lair Hanzen, President of YARA
Board President
Odivan Cargnin, CFO at Irani Papel e Embalagem S.A.
Treasurer​​
Livia Viali, Psychologist
Invited member
Carlos Souto, CEO at Souto Correa Advogados
Invited member​
Fernanda Marcondes Landazuri
Marketeer, Invited Member
Jeffrey Jurkovac
Ex-officio member​
---
Experience
PAS POA has a vision of being an international learning community nurturing confidence to embrace change. Having given PAS POA more than 12 years of exceptional visionary leadership, the 2020/2021 school year will be Mr. Jeff's final year as our Head of School, and we are excited by the moment of change that is to come.​

​It is with great pleasure that the Board announces that Ms. Shaysann Kaun Faria has been selected to become our next Head of School, effective July 2021. Ms. Shaysann was chosen from an international pool of impressive candidates after a very thorough search process in which all of our community's constituencies were engaged. ​

​In Ms. Shaysann, we have found a vibrant and passionate educator, with strong academic and leadership experience, paired with interpersonal and communication skills that can help PAS POA build on Mr. Jeff's solid and successful track record, continuing to strengthen the culture of our school, driving forward our mission and vision, ensuring we are leading the way.​

​Ms. Shaysann currently serves as Director of Learning and Teaching at Colegio Nueva Granada (CNG) in Bogota, where she leads, organizes, and strategically plans the work of all 14 academic leaders of the school, to provide K4‐12 learning programs to 1750 students and approximately 350 faculty/staff. Originally from the United States, she holds a Master's of Education from the College of New Jersey and a Certificate of Advanced Educational Leadership from the Harvard Graduate School of Education. Previous to her current role, she served as High School Principal at CNG, Middle School Principal in Escola Americana do Rio de Janeiro and held teaching roles in Brazil and Japan. Over the last few years she was also committed to ensuring that her two Brazilian sons were able to graduate from an excellent international school (CNG) and as her oldest graduates next year, she is ready to embark in what she calls her dream challenge of being a Head of School here at PAS POA.​

​At CNG, her collaborative and solution-driven leadership style and in-depth knowledge of research-based best practices helped the school, which was underperforming, reach the highest level of performance in their 80-year history. She has impacted student learning, helping the school achieve significant measurable gains in standardized test performance across every subtest area with grade-level cohorts ahead of their peer groups across the region. As Director of Learning and Teaching she is also heavily involved in recruitment of teachers and top leadership, having collaborated in the hiring of 4 new principals and the Human Resources Director, along with ensuring effective onboarding. She provides leadership to all learning programs, whether they are academic, social, emotional or focused on service learning or character education. Most of all, Ms.Shaysann brings passion for learning communities and believes that the work of learning is inclusive not only of students, but faculty, parents, and the broader community. Having visited PAS POA in 2014 as part of Cognia's accreditation team, she understands that we are a community of lifelong learners and she is excited to become a part of it. ​

​This search would not have succeeded without the tireless efforts of the members of the Search Committee throughout this months-long search (Livia Viali, Danielle Fortes, Marcio Silveira and Lair Hanzen), along with the dedication and valuable insights of our Instructional Coach, Ms. Kristen Moreland and the expertise of our consultant at Search Associates— Dr. Gunther Brandt. The Board and the School are in their debt.​

​We also express our gratitude to our faculty, staff, administrators, students, parents, former parents and alumni. What a wonderful community we have! Your insights into PAS POA's past, present and future were indispensable in helping us identify the kind of leader we need. Your participation in the virtual 'Meet the Candidates' made Ms. Shaysann and our finalist candidates feel welcome and understand what truly makes our community unique. ​

​After benefitting from Mr. Jeff's outstanding leadership for the past 12 years we knew when we undertook this search that getting it right was vitally important. We are confident that Ms. Shaysann is the right leader for our school's next chapter, just as we are optimistic that we will overcome the current challenges, embrace change and thrive in the years to come.




Main Campus
cafeteria renovation,​
admissions office expanded,​
preparation for phase 1 of the Master Plan,
digitalization of the fire alarm controls. Now controlled by cell-phone,​
gymnasium improved to include its own power line.
Preschool Campus
cafeteria renovation,
construction of a new music room,​
repainting of the gym's metal structures,
playground maintenance and improvements,
new fire alarm installed.​
Dear parents of the Pan American community,
The 2019/2020 school year was quite challenging, especially in its final stretch, which, due to the Coronavirus pandemic, had several impacts on the school's functioning. Due to the necessity of adapting the whole school to distance learning, added to the change in the economic scenario that strongly changed the dollar exchange rate, our finances were heavily impacted. On the one hand, we had positive impacts of cost reduction due to the school's closure and, on the other hand, increased costs due to the dollar exchange rate, since about 36% of our total costs are denominated in the US currency. Despite this impact, we managed to end the year with revenues in line with those projected and a surplus of R$ 1.5 million. This surplus was obtained by the various cost and expense reduction measures implemented and by donations that we received throughout the year. Due to the uncertainty caused by the pandemic, we did not achieve the investment expansion that we anticipated.

As a result, we ended the year with R$ 26.5 million in financial reserves, equivalent to 9.8 months of expenses. Our reserves have been built up over time and guarantee the school's continuity, allowing programs of academic excellence to be continuous and complete, even in times of crisis.

For the 2020/2021 school year, the financial challenges remain. We are looking for a balance to meet our community's demands and ensure the school's financial health and always provide an excellent international education for our children, even in challenging periods such as the pandemic. After all, the pandemic, and this moment will pass, but our children will continue on!
---